Catherine Sarr named Experimental Design Lab Awardee | Prada & Theaster Gates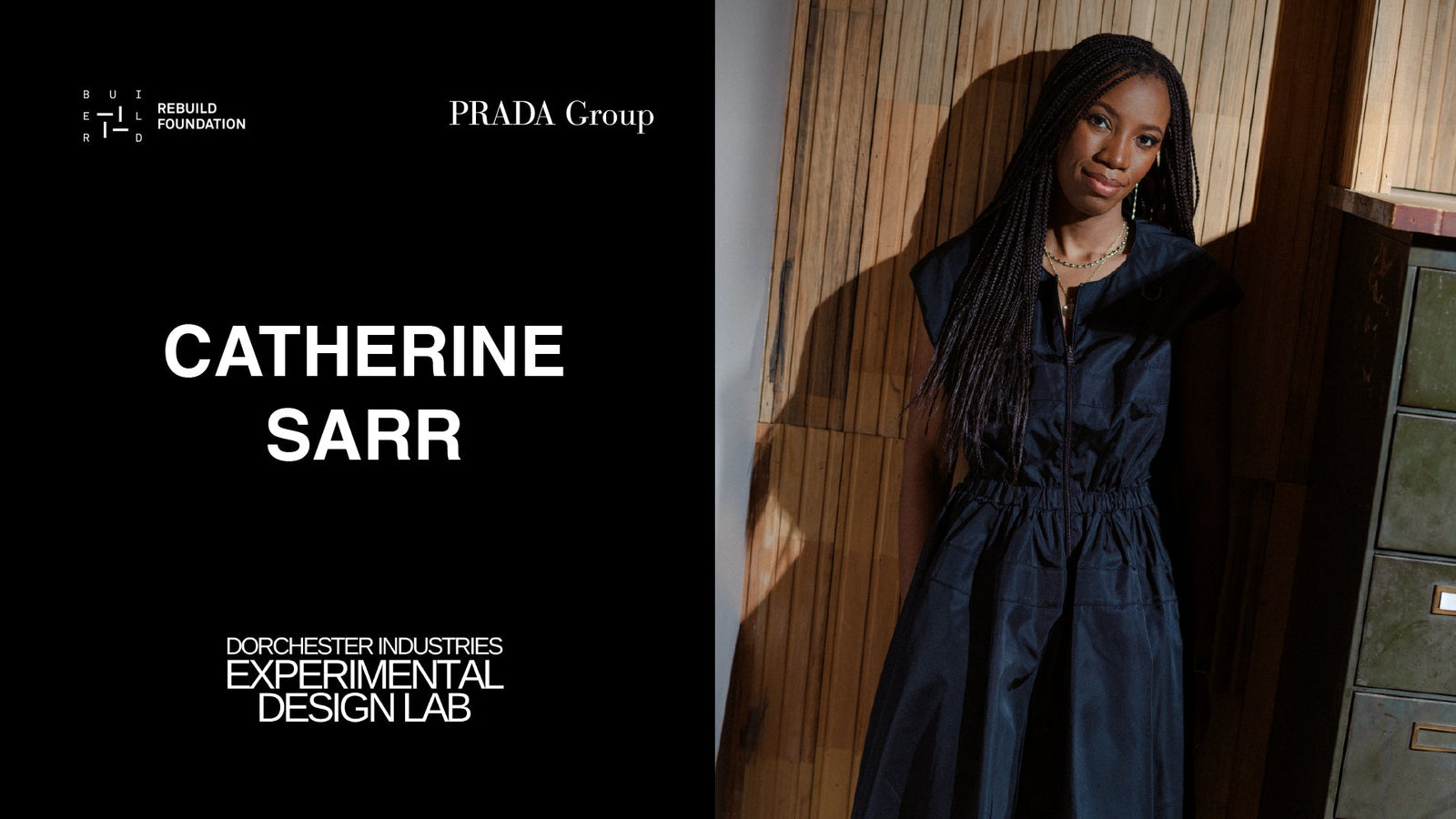 We are incredibly honored to see Catherine Sarr, ALMASIKA founder, named one of 14 inaugural awardees of the Dorchester Industries Experimental Design Lab. The Design Lab, a partnership between Theaster Gates Studio, Dorchester Industries, Rebuild Foundation and Prada Group, is a three-year program curated  to support and amplify the work of designers working across the creative industries. 
"The cohort unites designers who care deeply about the integrity of their practices and the impact of their work. This program is artist-led and artist-occupied, allowing us to bring in fresh perspectives from what were formerly adjacent creative industries and expanding what it means to be a designer."


-Theaster Gates, Women's Wear Daily 
Nominated by luminaries across the creative industries including Prada S.p.A. Co-CEO and Prada Co-Creative Director Miuccia Prada, writer and director Ava DuVernay, the late designer Virgil Abloh, architect Sir David Adjaye, and other dignitaries, the awardees were selected through an extensive review process, having demonstrated extraordinary creative potential in their respective practices. 
The inaugural cohort is formally presented on April 5th, 2022 at Stony Island Arts Bank
 Public conversation between Gates, Professor Sarah Lewis, Dr. Louise Bernard, Kimberly Drew and Pamela Culpepper.
"It's about innovation. It's going to help me with my practice to think outside of my own industry."


-Catherine Sarr, Chicago Sun Times

 
Awardees will have unique opportunities to foster relationships with each other, global corporations, and design leaders. Anchored on Chicago's South Side with annual activations in New York City and Los Angeles, the first-of-its-kind program will provide a platform for artists of color to connect, convene, and collaborate while presenting their work to top organizations.
During a weekend in early March, the awardees gathered on Chicago's South Side to get to know one another, share reflections on their work, discuss the current challenges within the design industries, and explore opportunities for collaboration. This gathering marked the first of three retreats the awardees will participate in during their three years as part of the design lab.  
---