Mariane Ibrahim W Magazine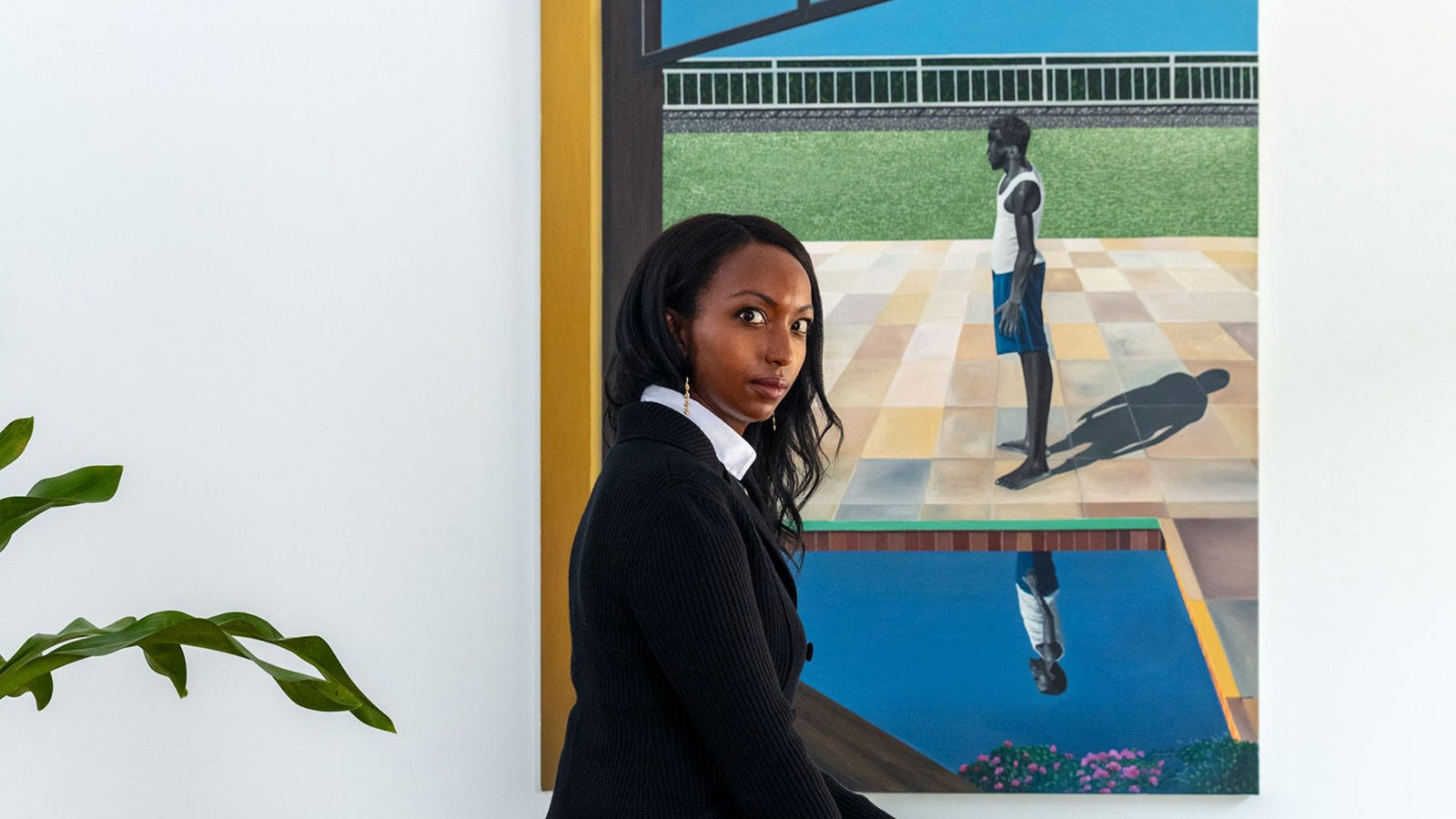 Cover Image courtesy of W Magazine/ Elliott Jerome Brown Jr.
Mariane Ibrahim wears ALMASIKA jewelry
 A Seattle transplant now in Chicago, Mariane Ibrahim has opened a new space for her namesake gallery in Paris with plans to extend her focus and her reach on art from the African diaspora. The move to Paris marks a homecoming for the galleries. The new gallery opened in September in Paris's 8th arrondissement, with a group show; among the artists Ibrahim currently represents are Amoako Boafo, Lina Iris Victor, Clotilde Jimenez, and Ayana V. Jackson.
"It's not a trend; it's a momentum"
-Mariane Ibrahim, W Magazine 
From left to right: Mariane Ibrahim Gallery (R) and Portrait of Mariane Ibrahim courtesy of Sofia Giner. (L)
Mariane Ibrahim is emblematic of a universal meaning that spans generations and cultures having spent her childhood in Somalia and moving to France at the age of five. After completing her education, Ibrahim studied communications in London. she formed a nonprofit cultural organization to preserve the rock-art paintings of Laas Geel, then worked in advertising in Paris. Eventually, she realized her calling was to connect with artists whose heritage resonated with her own.
From left to right: Image courtesy of Mariane Ibrahim Gallery, Mariane Ibrahim wearing our Universum Studs, 

Image courtesy of Elliott Jerome Brown Jr.
"When I left, Paris was not a place where I felt fulfilled when it comes to different voices and diversity in art," she told ARTnews. "I had given up on it. If you would have asked me three years ago, I would have said, 'Whatever.'"
 "When I left Paris," she said, "there was a void—and I can fill that void. It is important to claim this art because I am personally and professionally connected." Aiding her in her goal is her strong sense of confidence in her artists and in the solidarity she feels with them. "At the end of the day," she noted, "I'm one of them."
She attributes this innate ability and talent in representing artists and they vision faithfully, saying , "I know I can do a good job building bridges because, at the end of the day, I'm one of them."
---